Struggling to come up with the perfect Christmas gift for Pilates lovers? We've scoured the Internet and have brought you 10 of the best Christmas presents for Pilates lovers. We're sure there's something on this list for your loved one! If you're the Pilates lover in your family, go ahead and share this list with your friends and family and give them a nudge in the right direction.
1. The Gift of Pilates Itself
What could be a more perfect present than the gift of Pilates itself? At VIPilates studio, we offer Christmas gift vouchers! All the Santa in your life has to do is purchase the gift voucher online and the credits are added to your client account. You'll be able to use the credits however you see fit. Book a duet session or a group class. You could even treat yourself to a 1:1 Pilates session with a member of our fantastic team. Go here to purchase your vouchers today!
2. A Pilates resistance ring
A Pilates ring is a great tool to have at home to further your Pilates practice. Since it can be used on its own, independent of other apparatuses, it's ideal for having at home to fulfil those Pilates needs when you can't make it to the studio. The Pilates ring can help strengthen your muscles by providing a series of varied exercises you can do with it. We love the Core Balance Pilates ring above, available in either teal or black.
3. A Pilates mat
The essential item for practising mat Pilates in your own home. There are loads of exercises you'll be able to perform outside of the studio. Given the busyness of Christmas, this is the perfect time to start on a home practice and to do so, you'll want a good quality Pilates mat. We love this sturdy and practical mat from Decathlon.
4. Cosy Pilates socks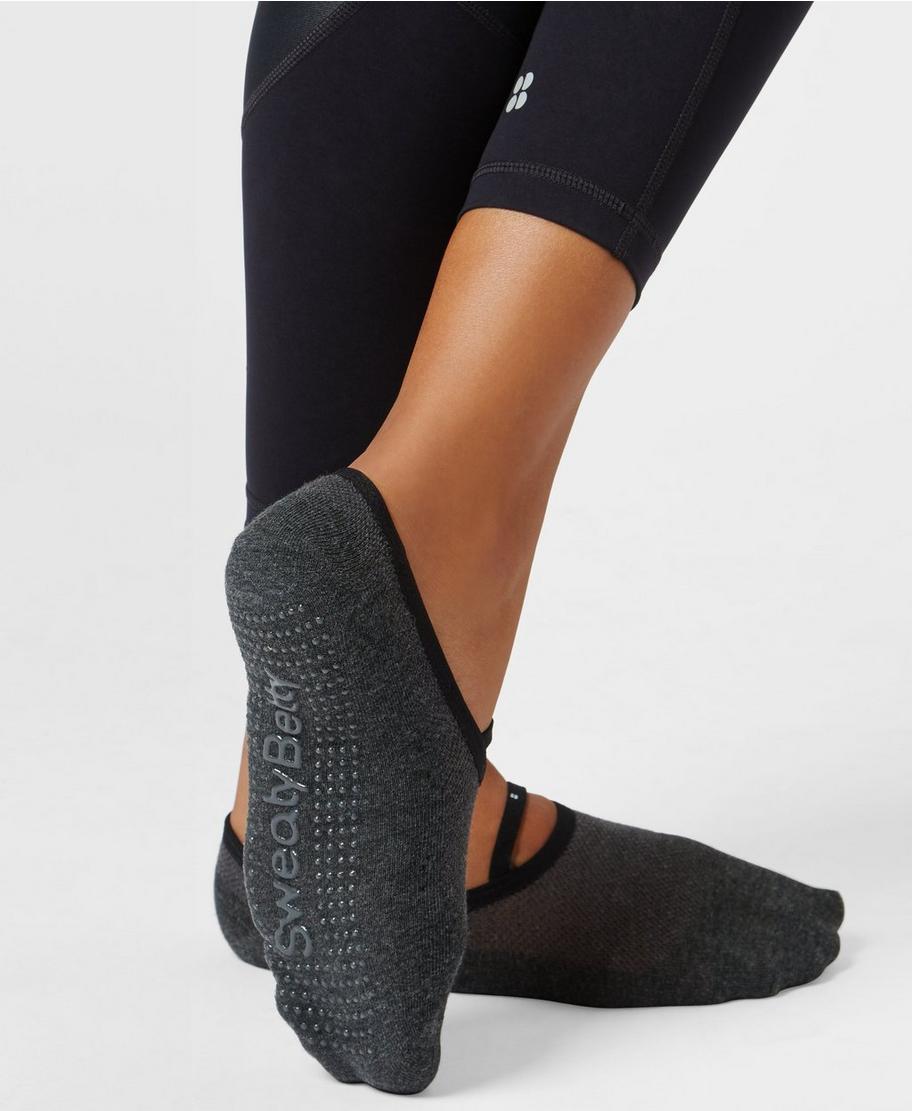 Pilates socks aren't everybody's cuppa tea but we personally love them! They're great for giving you a bit more grip on the mat or on the apparatus. They're often grippier than traditional cotton or wool socks and they can really help you get the most out of your practice. This lovely pair from Sweaty Betty aren't the cheapest you'll find but we love a Sweaty Betty indulgence every now and then and if you don't at Christmas, when?
5. A fitness smartwatch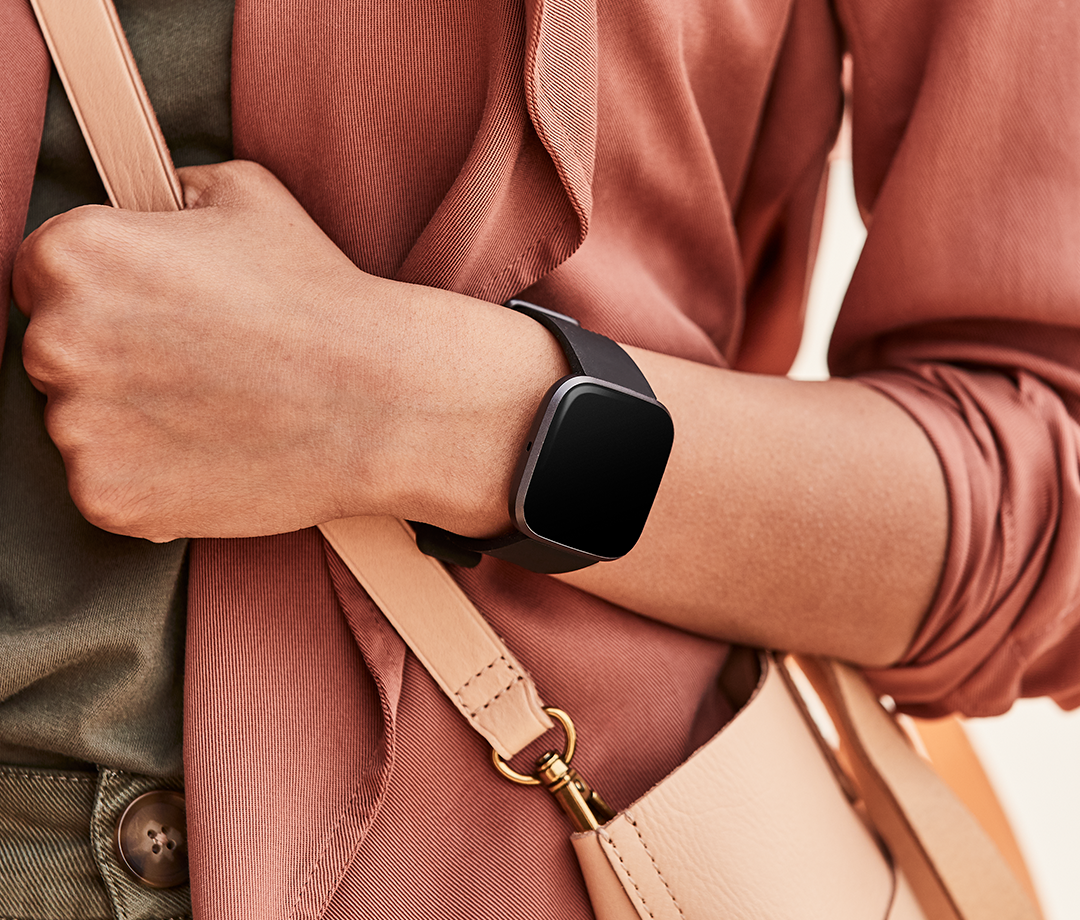 Oh smartwatches and fitness trackers are always on our Christmas list! They make keeping track of your movement so easy! Luckily, there's plenty of options on the market to choose from but of course one of our favourites is a Fitbit. There's plenty of different style and models to choose from, but the Versa 2 really catches our eye.
6. A MYnd Map journal
MYnd Map journals market themselves as being the ultimate mindfulness, gratitude and goals planning journal. We love that it helps to keep you honest and keeps you focused on what's important in your life. The MYnd Map journals come in a range of colours and different styles, so there's plenty to choose from. If being more mindful is one of your New Year's resolutions, then this journal will help you achieve that as well as your other goals.
7. A swanky reusable water bottle
Okay, you don't have to use a swanky water bottle. But we can't help but feel inspired by a fun water bottle! It's a little thing but it can be a great motivator. Plus, bear in mind that using reusable water bottles is so much better for the environment than using horrible single-use plastic bottles. Our favourite thing about this Gaiam water bottle is the grippy effect on the bottle meaning when your hands are sweaty and you need to hydrate, your bottle won't slip through your fingers!
8. A toe corrector
A toe corrector is a small apparatus that makes a big difference! It's a portable device that works the seat (bottom and hip) muscles and deep muscles from the toes and corrects the foot muscles. The toe corrector is great to use if you've been stationary all day after a long journey or after being at a desk.
9. Fresh new kit
Ah, new workout clothes! There are few powerful fitness motivators than new clothing! We love the idea of treating yourself (or letting Santa treat you) to some new workout digs. It'll keep you motivated, you'll love seeing your new physique on display and it'll help you to push on further. Everybody has unique tastes when it comes to workout wear, but bear in mind that if you're putting a new Pilates kit on your Christmas list, choose one that's not too tight to be restrictive and so loose that it gets caught in the apparatus! This could cause damage to both you and our studio equipment. Also remember to stay away from fitness clothing with zips, loops and other dangling items that could get caught in the mechanics of the apparatus.
10. Pilates mat cleaning spray
Let's be honest. All that time sweating on your mat, over time it will start to develop a bit of a funky smell. Taking care of your Pilates mat by cleaning it gently is imperative. It will help to keep you healthy and also provides a nice, fresh surface for your practice. In the studio, we clean all of our apparatuses and mats regularly, so you don't have to worry about this when you visit us in Sutton Coldfield. But if you practice Pilates at home, you'll want to ensure you keep your mat in the best of care. We love this organic yoga mat cleaner!
What are some of the Christmas gifts you'll be asking Santa for this year to help with your Pilates practice? Leave us a comment and let us know!